Sep 23, 2016 - Wipro consumer care acquires Chinese FMCG company Zhongshan Ma Er Daily Products
View online

Advertise
from TradeBriefs FMCG Daily Newsletter

---

Girish VS
From the Editor's Desk
The debate on growth focuses only on interest rates - we need lower rates to improve growth. RBI Governor Raghuram Rajan has faced flak for not bringing down the rates. And his successor, Urjit Patel is cast of the same mold. The industry argues - lower rates will lead to higher growth. I do not quite understand this statement. Probably I am not an economist. I sincerely believe that we need to focus on two aspects before we start worrying about lower rates. Remember zero or even negative rates has not helped Japan. Growth requires two core metrics - labour productivity - the amount of goods and services produced by one hour of labour. The other is incremental capital-output ratio (ICOR) - the amount of capital needed to generate the next unit of production. More here

Advertisers of the day
Transjovan Capital (Business Valuation): Are you under-valuing your company?
BPGDM 2016: The Best of Global Digital Marketing Conference - 18th Oct @ Hilton Mumbai (Exclusive offer for TradeBriefs subscribers)

Our advertisers help fund the daily operations of TradeBriefs. We request you to accept our promotional emails (B2B Decision-Makers, B2C Decision-Makers, TradeBriefs Premium).
HUL creates support group, leadership coaching for leaders amidst the rising second Covid wave
Hindustan Unilever has introduced human resource interventions for the top leaders of the company to help them deal with stress and avoid burnout as the aggressive second wave of Covid-19 puts additional pressure on leadership on both business and personal fronts.
Read More
ITC extends loan facility to employees to support COVID-19 treatment of certain family members
The company has also put in place "a suite of interventions" to help employees during this health crisis, which includes medical care for employees and their families through dedicated COVID-19 care centres, helplines managed by the company's HR personnel for emergency support.
Read More
How VegEase is Redefining the Grocery Shopping Experience for Consumers
In an exclusive conversation with Indianretailer.com, Arpit Katta, CMO & CFO, VegEase, talks about how the brand is focusing on using its innovative zeal to redefine the grocery shopping experience.
Read More
Ruchi Soya buys biscuits assets from India peer Patanjali Natural Biscuits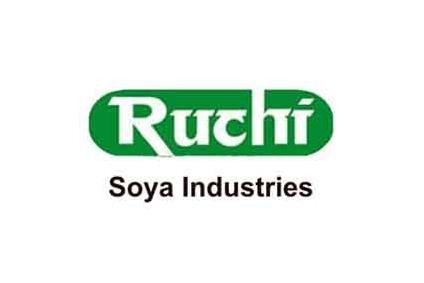 India food group Ruchi Soya has moved to expand its business, with a move into the country's biscuits sector through M&A.
Read More
Godrej Consumer shares rally over 22 pc after Q4 earnings
FMCG major Godrej Consumer Products Ltd (GCPL) on Tuesday reported a 59.13 per cent increase in its consolidated net profit to Rs 365.84 crore for the..
Read More
Dabur sees 5-6% inflation across commodity baskets
Dabur India, the maker of Vatika shampoo, Real juices and Dabur Chyawanprash, has reported a 34% increase in its March quarter net profit
Read More
TV ad volume surges in Jan-Apr, to slow down in coming months
'The second half of April is when the second wave of covid infections flared up with multiple cities going into lockdown and it will have an impact with the next two to three months expected to witness a slowdown in advertising'
Read More
TradeBriefs Publications are read by over 10,00,000 Industry Executives
About Us
|
Advertise
Privacy Policy
You are receiving this mail because of your subscription with TradeBriefs.
Our mailing address is GF 25/39, West Patel Nagar, New Delhi 110008, India